Behavior consultations utilize progressive and humane (animal-friendly) methods to help you and your dog. Lori is also an IAABC Certified Behavior Consultant. Common behavior issues that Lori provides help with include:
Fear, including extremely fearful animals
Lack of response & connection
Reactivity to other dogs & people
Leash walking challenges, e.g. barking, pulling, lunging
Preparing for visits to your veterinarian
Touch sensitivities
You will learn how to do the following:
Read your dog's or parrot's body language before behavior escalates
Reinforce the behaviors you want to encourage
Help your animal learn by setting your dog or parrot up for success
Build communication and trust
Influence your dog's behavior with your own body language and position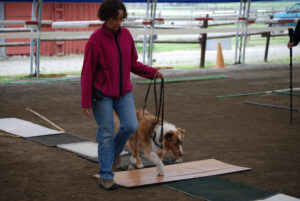 Contact Lori for more information.